Savvy for Girls, Grades 5-9 is Coming!
What do you want to be when you grow up? How about a doctor, a chemist, a software developer, an inventor, an astronaut or a mechanical engineer?






GET READY, GET SET, GO!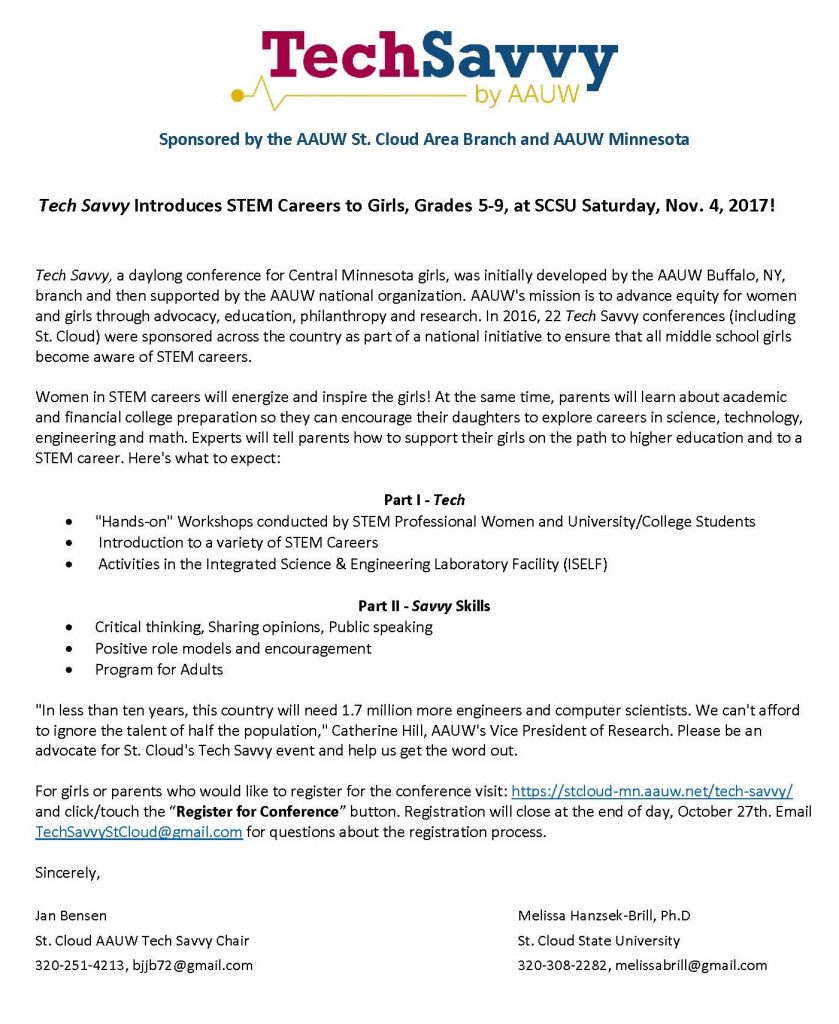 Questions? Contact Dr. Melissa Hanzsek-Brill 320-308-2282 or mhanzsek@stcloudstate.edu
Tech Savvy is brought to you by the St. Cloud Branch of the American Association of University Women, St. Cloud State University and in part by a grant from AAUW National. Other participants include: Volunteer STEM majors from the College of St. Benedict and SCSU, STEM professionals and teachers.