As part of AAUW's mission to advance gender equity and celebrate the arts, the Saint Cloud Area (MN) Branch participates in and recognizes two 2D and two 3D artists among the Paramount Center for the Arts' annual Juried High School Art Exhibition.
On April 26, a team of judges from the branch awarded each of these four artists $250 in recognition of their outstanding work as developing artists.
2D Artists
House Museum
Jingzhi Pan
Grade 12, Saint John's Preparatory School
Medium: Photography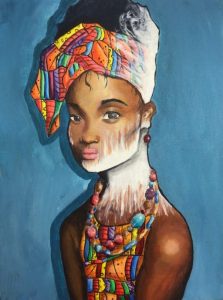 Painted White
Kanee Vue
Grade 11 Becker High School
Medium: Acrylic
---
3D Artists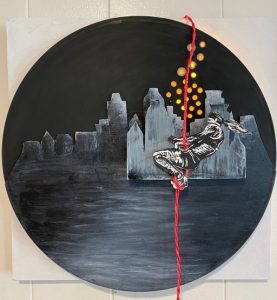 Keep Hanging On
Catrielle Barnett
Grade 11 Minnesota Connections Academy
Medium: Acrylic, embroidery thread, ink, paper, wood, lights, record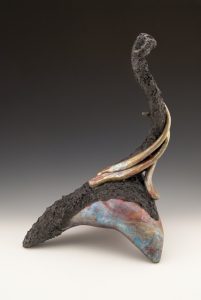 Tango
Alyson Miskowic
Grade 12 Elk River High School
Medium: Raku
Judge Lynn Metcalf:
"I like the way the artist integrated form and content through graceful asymmetrical curves."
---
The 2-D and 3-D artworks selected are examples of how these high school students used their art skills to visualize their own unique and personal experience.
Judge Kathryn Gainey: "Use of  the creative process as a vehicle for processing current events was evident" in "Painted White" and "Keep Hanging On" entries.
Our Committee
Kathryn Gainey, arts educator
Bobbie McMonagle, abstract artist
Lynn Metcalf, arts historian
Mary Lou Lenz, arts advocate
We are grateful to the St. Cloud area high school art educators for their guidance and expertise and to the Paramount Center for the Arts for continuing to be a strong supporter for the arts through education and community support.
Watch a video of the 2022 awards announcements for the show that featured then-President Linda MacLeod and Judge Kathryn Gainey.