WE EMPOWER WOMEN – Join us!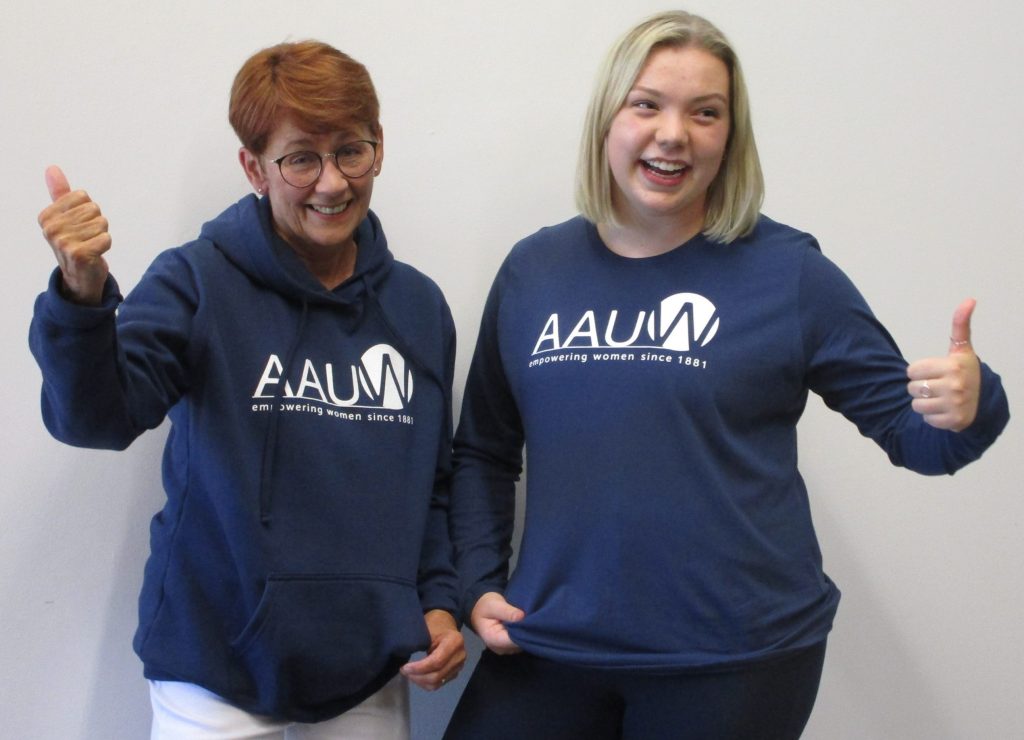 Our Mission – AAUW advances gender equity for women and girls through research, education, and advocacy. Founded in 1881, the national organization began with a group of like-minded women who defied tradition by earning college degrees. Today, there are more than 170,000 members and supporters, 1,000 branches, and nearly 800 college and university partners. There are about 2,000 members in Minnesota and 27 branches. AAUW is a powerful voice for women and girls.
Research – The organization conducts research that draws national attention to gender equity issues in education and the workplace. Why So Few? Women in Science, Technology, Engineering and Mathematics (2010) stressed the importance of informing school-aged girls about STEM fields.
The Saint Cloud Area Branch in partnership with St. Cloud State University and the College of Saint Benedict offers TechSavvy, an annual daylong event developed by AAUW.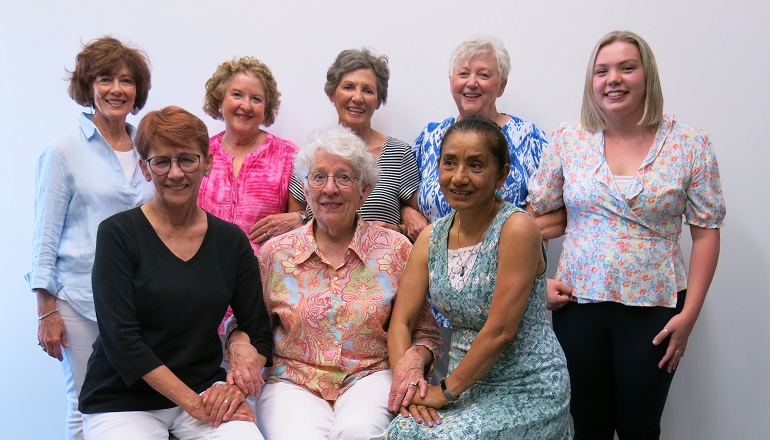 AAUW Membership – "We are a community of women from all walks of life — college students, recent graduates, working women, moms, retirees, and men of good conscience — who still believe in the power of education and equality" (A Member's Guide to AAUW, p.1, 2014).
The Saint Cloud Area (MN) Branch AAUW began on February 14, 1922. Some of the founding members' names are recognizable even today: Mitchell, Whitney, Atwood, Hill, and Barden. The history of the branch demonstrates a strong commitment to improving the lives of women and girls through both local and national efforts. The City of St. Cloud awarded the Mayor's Rock-On Award to the branch in 2012 for outstanding civic participation, leadership and achievements.
Branch – Membership – We would like to strengthen our nonprofit, nonpartisan organization through membership growth to ensure that future generations of girls and women will continue to be enriched by our support and advocacy. Women who have an associate degree or above from an accredited college or university are welcome to join.
Please come to a branch event or program as a guest to interact with our members and learn more about the organization. Earn a 50 percent discount on membership if you join at a branch program.
Monthly programs are offered from September through June (except Jan. & Feb.) – Come when it's convenient or fits into your busy schedule. Evening programs are offered on the second Tuesday of the month. Past speakers include business leaders, college presidents, physicians, lawyers, scholars, writers, artists, musicians, and actors.
Check-in begins at 5:30 p.m. at Atwood Memorial Center, St. Cloud State University. The programs include socializing, dinner and presentation. Coffee, tax, tip and parking are included in the approximate $20 cost. Firm reservations are required one week in advance.
Fundraising – The annual fundraiser, An Evening of Inspiration & Empowerment, awards scholarships for local college women so they can attend the National Conference for College Women Student Leaders (NCCWSL) at the University of Maryland, near Washington, D.C. Nearly 1,000 students from across the country attend. There are 50 leadership-building sessions to choose from, and attendees have said the event is life-changing.
TechSavvy for girls is supported in part through our fundraising and volunteers. The daylong event introduces STEM careers to area girls, grades 5-9 through interactive workshops.
A program to help area high school girls make important decisions and plan their education, training, and futures called, Savvy Teens; Seminars for Careers Success, was offered June, 2021.
Communications & Special Interest Groups – Monthly News Bulletins, Meet-A-Member stories, e-flyers, and electronic messages keep members informed. An annual Handbook-Directory and the branch website provide a timely resource. Members who are traveling around the world still know what's happening at home. We offer two book clubs, arts outings, and social events throughout the year.
Join us!
Our members are brilliant and hospitable women who have dedicated a portion of their time to give back to the community by supporting women's issues. We are reaching out to the St. Cloud Area's dynamic and educated women with an invitation to join us!
Please email Linda MacLeod, Branch President, with any questions or call (320) 281-3155. We would be honored to know you and promise not to disappoint!
---
Saint Cloud Area (MN) Branch of AAUW Membership Application
National dues $67.00
State dues $9.00
Branch dues $27.00
Total dues: $103.00

AAUW is a 501(c)(3) charitable membership organization, therefore, $59 of your national dues are tax deductible on your personal federal income tax return. Three dollars  of the national dues is not tax deductible because it supports the  Action Fund's Section 501(c)(4)  (Lobby Corps and election-related activities).
To join the Saint Cloud Area Branch, please download and complete the membership form and send it to:
Please print and complete the form, and write your check to: AAUW St. Cloud.
Mail to:
Linda MacLeod
3 Highbanks Place
St. Cloud, MN 56301
Questions: 320-281-3155 (home), 320-266-4690 (mobile) or lmariemac1949@gmail.com.
We look forward to welcoming you as a new member!