Seminars for Career Success
"This workshop was super helpful, and answered questions I had."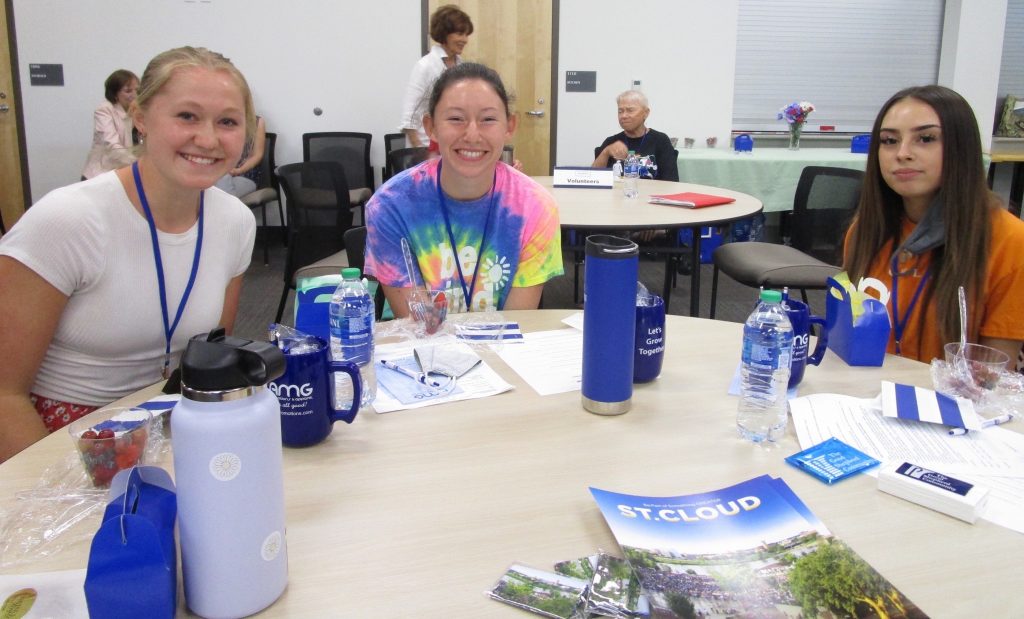 After a year of planning, writing grants, communications and marketing work, the Saint Cloud Area Branch completed its first Savvy Teens session for area teen girls looking for insight on how to plan for their future.
In an afternoon of sessions with several  accomplished St. Cloud area women, the teens explored key decisions about their education, training and skills development through sessions on topics such as career assessment, financial management, employment and goal setting. Their attendance earned them access to a website with pragmatic tools, tips, links, samples of resumes, college application letters, and more.
Among the girls' comments:
What surprised you?
"(You can) learn from people like peers, family, and counselors."
What did you find most helpful?
"Discovering interesting career paths."
And, our presenters enjoyed their time with the girls as well.
"What a great event!  Thank you for the opportunity to showcase the opportunities at CentraCare."

---
This project was funded in part by the Initiative Foundation, a regional community foundation, and the Saint Cloud Area (MN) Branch of AAUW and St. Paul Foundation.
---

Savvy Teens is the Saint Cloud AAUW Branch's third community service initiative aimed at helping young women establish themselves as tomorrow's leaders in their communities and the fields of their choice.
Savvy Teens connects high school girls with the resources and insight they will need to make post-high school education choices.
The branch's annual STEM-focused TechSavvy event is aimed at stimulating middle school girls' interests in the sciences.
Another initiative provides scholarships for area college women to attend the annual

National Conference for College Women Student Leaders

.
Linda MacLeod, lmariemac1949@gmail.com
The American Association of University Women
Diversity Policy
In principle and in practice, AAUW values and seeks an inclusive membership, workforce, leadership team, and board of directors. There shall be no barriers to full participation in this organization on the basis of age, disability, ethnicity, gender, gender identity, geographical location, national origin, race, religious beliefs, sexual orientation, and socioeconomic status.