Our commitment to education and lifelong learning is evident by the variety of informative topics and engaging speakers we introduce at the monthly programs. Whether it's evening or breakfast formats, we strive to deliver quality programs and delicious meals.
Several of our 2020-21 programs were cancelled or rescheduled due to pandemic restrictions.
Suggestions regarding speakers or topics from our membership are encouraged. Our goal is to involve our members through open communication to ensure relevant programs and activities.
All programs are at Park Event Center, 500 Division St., Waite Park. Everything is on one level, free parking in front, and large spaces with a fresh-air filtration system. Mask wearing and distancing will continue to be observed.
Plan ahead
May 11th, 2021 (Tuesday)
5:30 p.m. Social/ Dinner, 6:45 Program


Music appreciation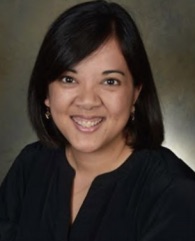 Dr. Catharine Sinon Bushman, who joined the faculty at St. Cloud State University in 2013, will be our guest. She conducts the wind ensemble and teaches courses in music education. She maintains an active schedule as a guest conductor, adjudicator, and clinician for marching and concert bands.
Coming in September
The Important Contribution of Women in Government
1st District Stearns County Commissioner Tarryl Lynn Clark will address women's roles in government. The impact women have in leadership positions and why it's important that more women run for elective office.
Our 2020-21 program plan (some cancelled due to pandemic restrictions)
September 8, 2020 (Tuesday)
5:30 p.m. Social/Dinner; 6:50 p.m. Program
Title IX at 48: Looking back, moving forward
Carol Howe-Veenstra was the College of St. Benedict Athletic Director and Volleyball  Head Coach for over 30 years, and Professor Lori Ulferts was St. Cloud State University Volleyball and Basketball Coach. Each will share her Title IX knowledge and its impact on women's and girls' sports.
The Membership Recognition & Appreciation ceremony will also take place and new Handbook/Directories will be available.
October 8, 2020 (Thursday)
5-9 p.m.
Annual Fundraiser, An Evening of Inspiration & Empowerment Highlights, $75
Park Event Center, 500 West Division St., Waite Park
Quality raffle items, dinner
and a showcase of dances and dancers introduced by Becky Bastien & Linda MacLeod. This is our only fundraiser, and it allows the branch to support AAUW community service projects like TechSavvy, NCCWSL, and an exclusive new program to benefit area high school girls.
November 10, 2020 (Tuesday)
5:30 p.m. , Social/Dinner, 6:45 Program
Success building
President Linda MacLeod will deliver an impassioned presentation on the Branch Strategic Plan & a new community service project called: Savvy Teens: Seminars for Career Success! This vital initiative fills the gap in our support of area women and girls and creates an opportunity to live our mission.
December 12, 2020 (Saturday)
9 a.m. Social/Breakfast, 10:15 Program


Holiday Party with Songs, Stories, and a Team-Building Game!
Let's relax, have some fun, and enjoy each other's company. We would like everyone to invite a guest or newer member to come and join us. Wear holiday ugly sweaters, if you want!
January 9, 2021 (Saturday)
9 a.m. Social/Breakfast, 10:15 Program


Educating South Sudan's Young Children
In 2013, "Mama" Hellen Lotara founded the Mama Hellen Lotara Nursery and Primary school in Abara, a remote, rural village with little access to education. The mission is to prepare children and youth to be responsible citizens by providing them with quality education and promoting values that can bring about positive change in South Sudan and the world.
February 13, 2021 (Saturday)
9 a.m. Social/ Breakfast, 10:15 Program


Indigenous Women's Issues
lyekiyapiwin Darlene St. Clair, SCSU Associate Professor of Ethnic Studies & Director of the Multicultural Resource Center, will speak on issues related to women of First Nation Peoples. She is a member of the Lower Sioux Indian Community. St. Clair has taught classes in Dakota culture and history. She is a well-known figure for her insightful knowledge of indigenous people and her activism.
April 13, 2020 (Tuesday)
5:30 p.m. Social/Dinner, 6:45 Program
$20 (check or cash preferred), vegetable lasagna

 Where Do New Vaccines and Medical Devices Come From?

Research Scientist Cheryl Hodges-Savola has worked in the area of new drug (IND) development, the submission of diagnostic tests, and invitro diagnostic (IVD) projects. This important research adheres to governmental criteria and the design outcomes are forwarded to medical companies for implementation. The virology research includes the development of vaccines.
PROGRAM ARCHIVES